NEVICA brand of affordable home appliances helps you in your day-to-day housework. NEVICA has a range of over eighty products which covers Ovens, Vacuum Cleaners, Blenders, Food Processors, Popcorn, Sandwich, Pizza and Donut Makers, Grills, Meat Mincers, Gas and Electric Cookers, Rice Cookers, Deep Fryers, Water Dispensers, Microwave Ovens, Bag Sealers, Fans, Hair Dryers, Heaters, Shavers, Insect Killers and many more. NEVICA home appliances are engineered with innovative features and superior design to help make your tasks as effortless as possible.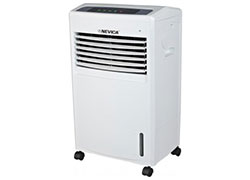 Crosslee plc is established as Europe's largest independent tumble dryer manufacturer. As the tumble dryer specialists, the company has the experience and resources to produce over 600,000 units per year.

Sold throughout 75 countries across the globe, every unit is produced utilizing Crosslee's manufacturing excellence, to ensure that every client receives the highest quality dryers time and time again... ...welcome to a dryer world.

Insect-O-Cutor is the world's leading insect control solutions provider, and has maintained its leadership position since the company began in 1962. The Insect-O-Cutor brand has continued to evolve over the years, whilst always being synonymous with high quality and reliable products.